Call our expert team at any time 025-24656
Email us any query that you may have info@osullivansaids.ie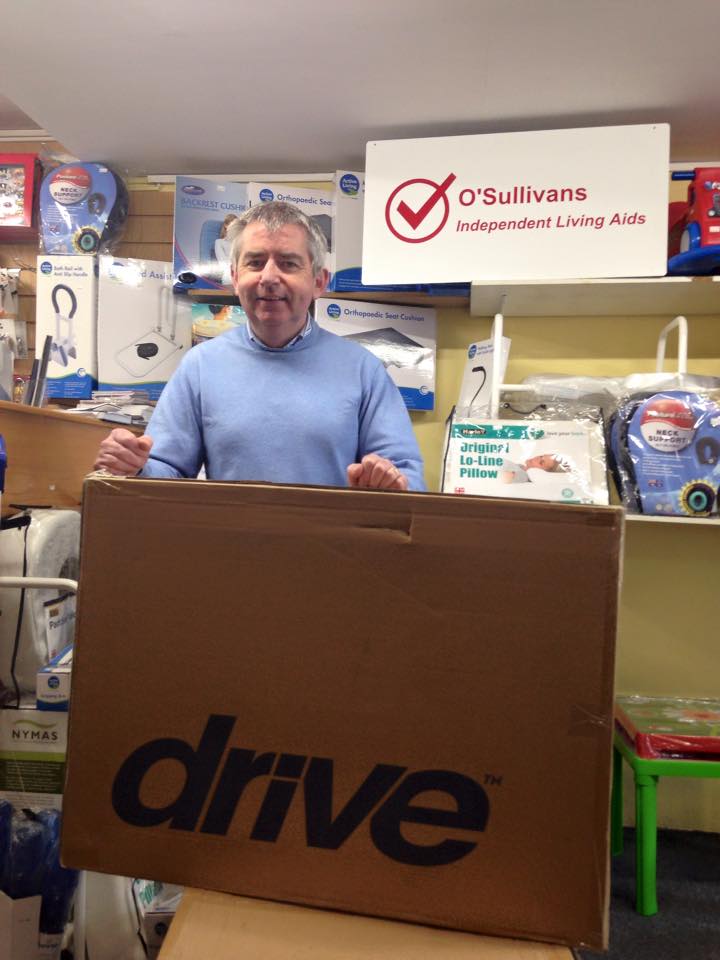 We also provide a contact form on the bottom of this page to make things even easier for you. If you can't find a product that you are looking for, simply contact us and we will source it for you! That's our promise to you.
O'Sullivans Mobility Aids
52 Lower Cork Street
Mitchelstown,
Co. Cork
We look forward to talking to you on 025-24656
See our location on the map below, it will even give you directions from your location!
[googlemaps https://www.google.com/maps/embed?pb=!1m14!1m8!1m3!1d2441.6476964564695!2d-8.2702256!3d52.267942299999994!3m2!1i1024!2i768!4f13.1!3m3!1m2!1s0x48435713c6f4e54d%3A0x32d15166209efeae!2s52+Lower+Cork+St%2C+Mitchelstown%2C+Co.+Cork!5e0!3m2!1sen!2sie!4v1423341045222&w=600&h=450]
We make it a promise to respond within the same day to any question that you may have.