Welcome to O'Sullivans Mobility Aids, Ireland's Leading Supplier of Mobility Aids.
Welcome to O'Sullivans Mobility and Daily Living Aids
We are Ireland's leading supplier of affordable mobility aids and daily living aids. Our quality range of products allow our customers to lead an easier, more independent life. Based in Mitchelstown, Cork we offer unrivaled value on wheelchairs, powerchairs, mobility scooters, riser recliners and many more mobility aids. Phone us at (025) 24656.
Our Values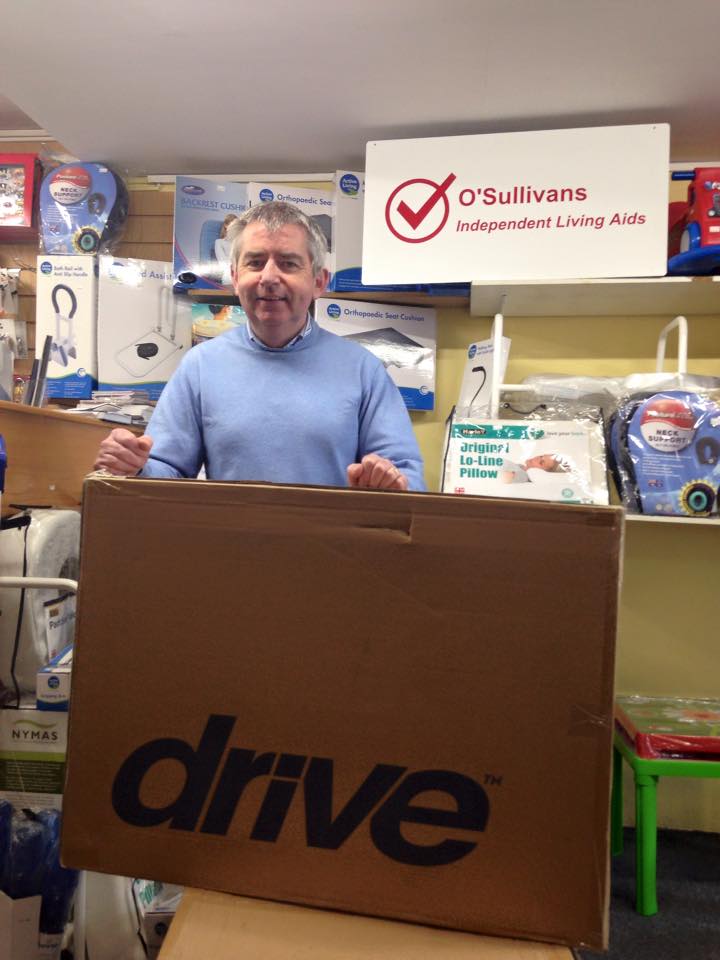 We have been in business for more than 70 years and in that time we have learned what our customers want and expect;
– The best customer service
– The highest quality product range
– The most affordable product range
– An expert team that they trust and can count on
– Transparency, respect and dignity
Here at O'Sullivans Mobility Aids, we go the extra mile to ensure the best service is offered to customers. We offer a number of unique services. Whether it is the live chat option available online or our online shop using PayPal an excellent shopping experience is assured.
Our Promise
Furthermore when you choose to buy from us, we guarantee a buying experience that will not be matched, from the moment you choose a product to the moment it arrives at your door.
In addition, we offer an unrivaled delivery service. You can expect next day delivery on all in-stock products, including wheelchairs, rollators, furniture and daily living aids.
We go the extra mile to ensure our customers get the widest range of mobility aids at the lowest prices. Come visit us at our showroom in Cork or online to experience a seamless shopping experience. We carry a wide collection of daily living aids, bathroom aids and general mobility aids such as walking sticks.